The changes to testing guidelines comes as health authorities hope the Omicron variant wave is peaking in NSW.
Before the change, NSW Health had warned it was not getting an accurate picture of the virus' presence and spread in the community from PCR tests alone.
The government has since threatened $1,000 fines it concedes will be difficult to enforce if people don't report positive results from a RAT from 19 January, a week after the reporting capabilities first went live.
The government is set to release modelling on Friday that measures the state's hospital and ICU capacities with the current load the healthcare system is facing.
Based on the modelling, NSW Premier Dominic Perrottet has insisted the healthcare system is coping well and is able to withstand the rising hospitalisation rates.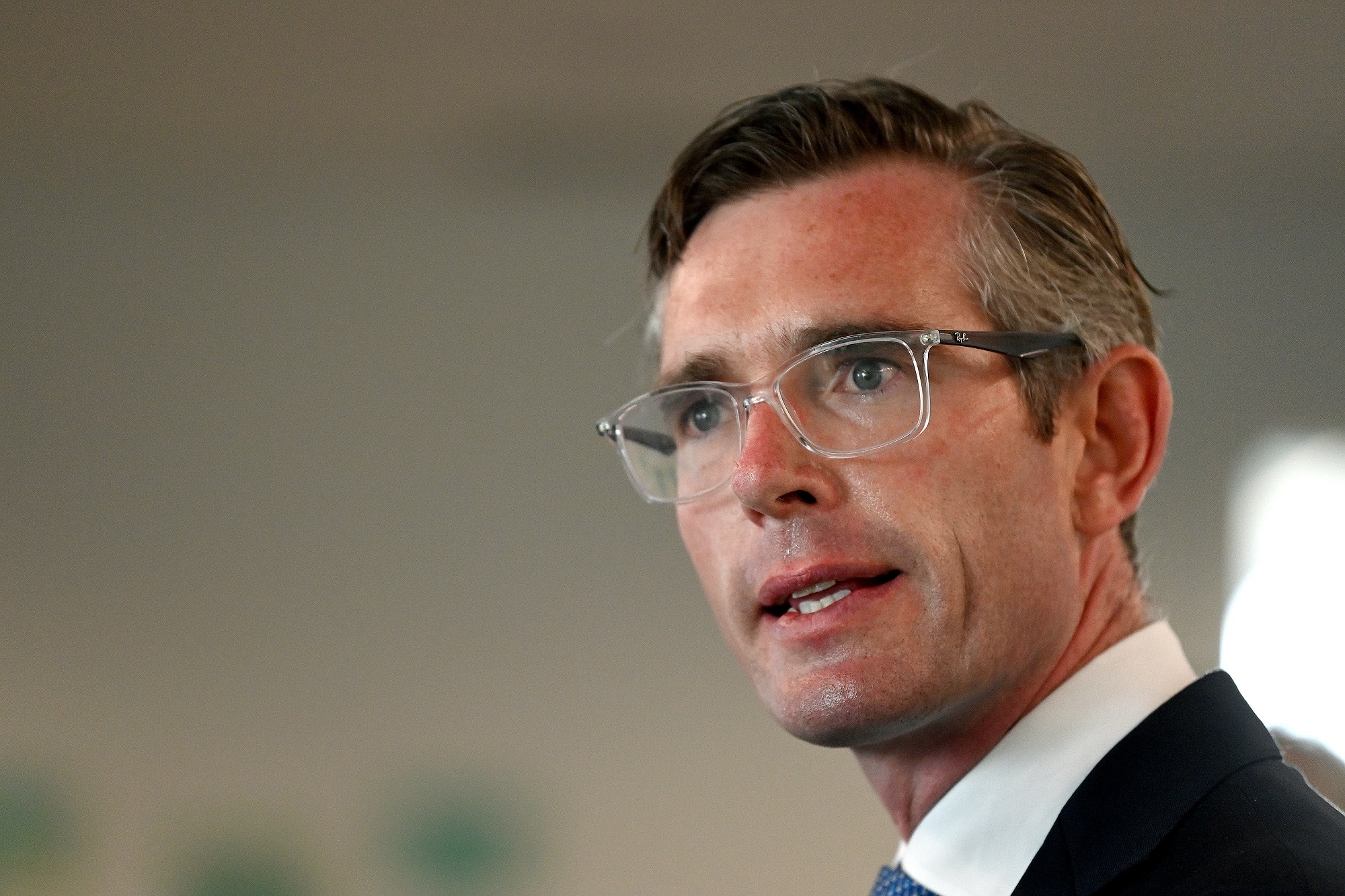 NSW Premier Dominic Perrottet. Source: AAP
---
"Whilst the health system is under pressure and our health teams are doing an amazing job, we are currently tracking at both an ICU and hospitalisation rate here in NSW better than the best-case scenario, " Mr Perrottet said.
"That is encouraging, reassuring and pleasing."
But NSW Health's deputy secretary Susan Pearce warned this doesn't mean the hard work is over.
While the modelling reveals COVID-19 patients are staying in hospital for a shorter period of time, admissions and discharges are keeping hospitals constantly busy.
"The consequence of that for our health system is that every day I'm seeing a lot of movement in and a lot of movement out of hospitals and that in and of itself generates a significant amount of work for our staff," she said.
Mr Perrottet has also confirmed schools will open for all students as scheduled on 1 February, despite rising COVID-19 case numbers.
"We are completely committed to getting schools open day one, term one, in a way that is safe for students and for teachers," he told reporters on Friday.
While authorities still don't have a really accurate picture of the growth of infections across the state, Chief Medical Officer Professor Paul Kelly on Thursday said he expected daily case numbers will begin to fall soon.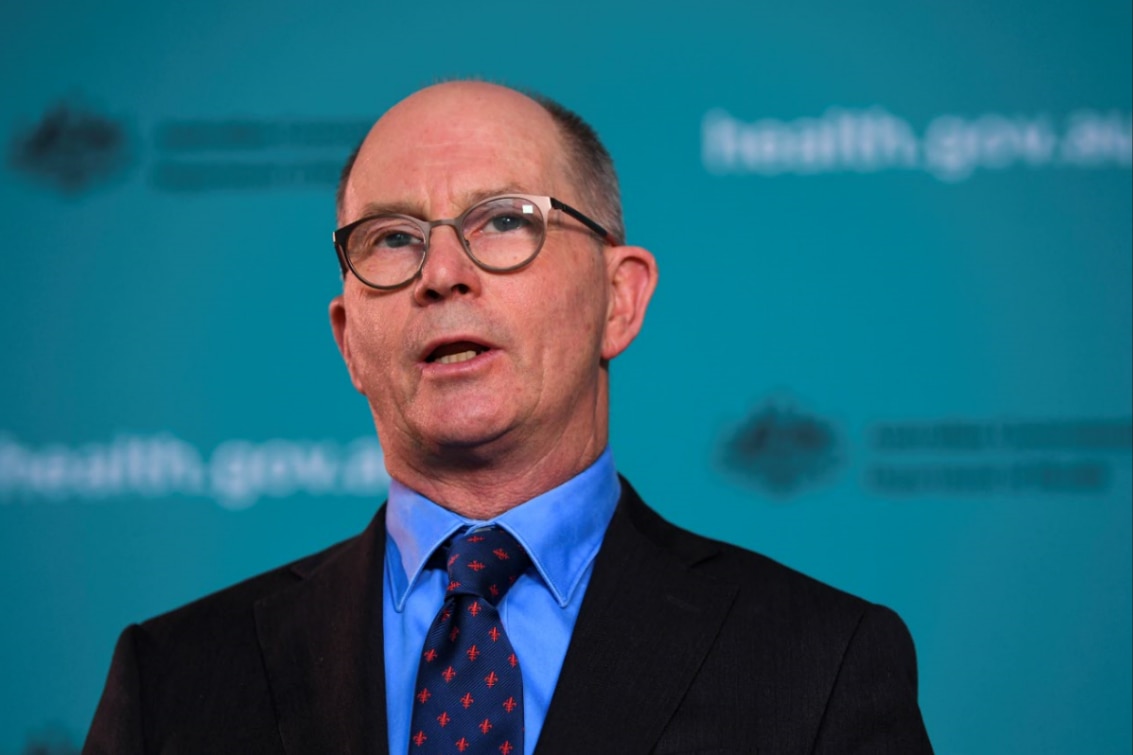 Chief Medical Officer Professor Paul Kelly. Source: AAP
---
"NSW is a bit ahead of the other states and that's not surprising, they started earlier, but they are close to peaking if not already," he said.
"The other states are a little bit further behind that but I think end of January, early February is probably where we will see a change."
Prof Kelly said other places around the world have seen huge surges in cases from the Omicron variant, before reaching their peak and starting to come down in a short period of time.
While PCR queues have receded from the long lines seen at the end of 2021, attention has turned to an often fruitless search for RATs.
A large queue formed near a convenience store in the inner-Sydney suburb of Redfern on Thursday afternoon as word spread it had tests for sale, days after selling out of an earlier shipment in less than half an hour.
Store owner Hazem Sedda told Nine News he couldn't believe how popular the tests had proven "but everyone wants them".
NSW COVID-19 update – Friday 14 January 2022

In the 24-hour reporting period to 8pm last night:

– 95.2% of people aged 16+ have had one dose of a COVID-19 vaccine
– 93.8% of people aged 16+ have had two doses of a COVID-19 vaccine pic.twitter.com/M3SeEnwm6N
Mr Perrottet said the NSW and Victoria governments are working together to set out a plan with the Department of Education to ensure the safety of schools amid the virus outbreak.
The plan is set to be submitted in line with next week's National Cabinet meeting and, if approved, will be released to the public on Thursday.
Cases in Victoria grow
Victoria has recorded 34,836 new COVID-19 cases and 18 deaths, as questions linger about rapid test supply to allow more workers to be freed from isolation.
The new infections include 15,440 from RATs and 19,396 from PCR tests, the health department confirmed on Friday.
There are a record 976 patients in hospital, up 23 from Thursday, including 112 in intensive care of which 30 require ventilators.
The state is managing 239,396 active cases.
The number of Victorians 18 and over who have received their booster vaccine shot has risen to 21 per cent.
It comes after Premier Daniel Andrews announced that the list of workers exempt from isolating as close contacts will be broadened from midnight on Tuesday, to include those in emergency services, education, critical utilities, custodial facilities, transport and freight.
Health care, food distribution, manufacturing, packaging and retail supermarket workers are already exempt, while state government project workers will not be included in the list.
Workers must first notify their employer when they become a close contact and both parties must consent to the worker returning to the workplace.
They can then only return to work if "it is necessary for continuity of operations" and will not be allowed to go out and socialise outside work.
Exempt workers must wear a face mask at all times and undertake daily RATs for five days, with a negative result before attending work, with employers expected to provide RATs to employees.
Mr Andrews said Victoria is expecting to receive about two-and-a-half million RATs from the national stockpile and has ordered another 44 million.
But the federal government did not announce any allocation of free RATs to states or territories after Thursday's national cabinet meeting.
With additional reporting by SBS News.
Shop Women Clothes | Shop Celebrity Approved Women Activewear