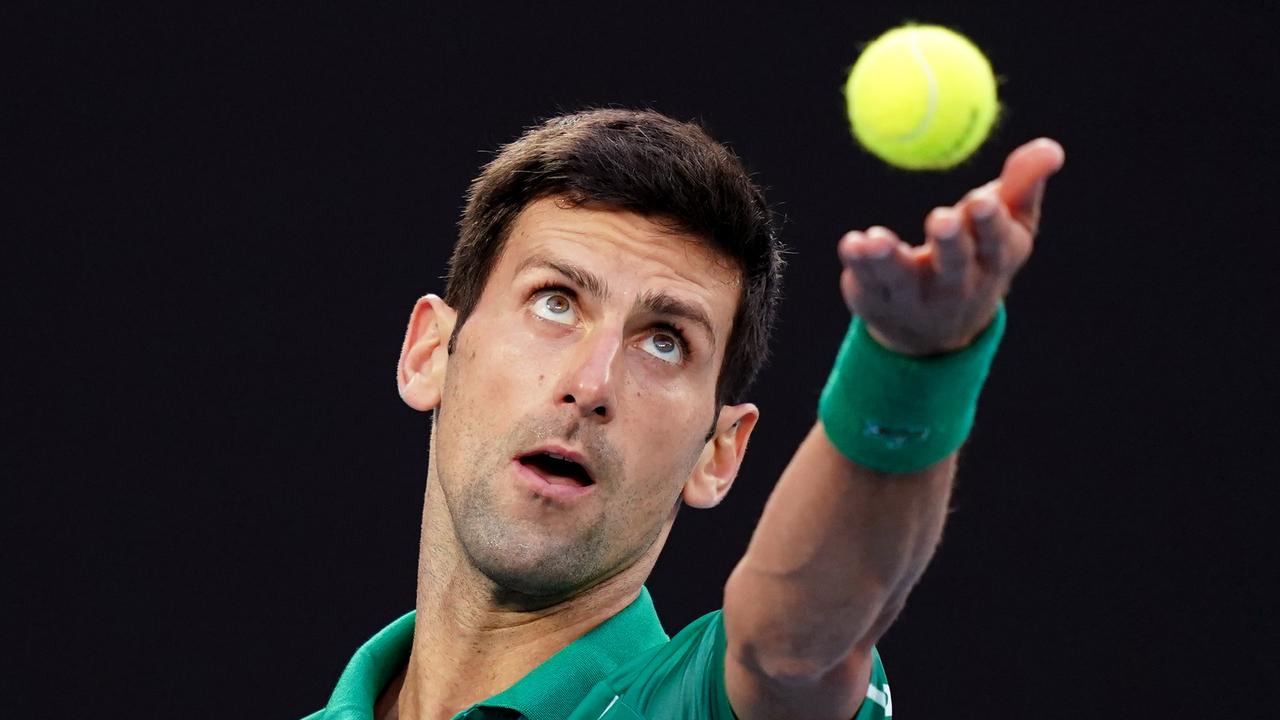 Novak Djokovic's participation in the Australian Open 2022 remains uncertain as deportation remains a possibility. So what does this mean for the draw? Will he play?
Novak Djokovic's participation in the Australian Open 2022 remains uncertain but today we find out might face the world No 1 in the first round as the draw gets sorted.
As Djokovic's visa fiasco continues to drag on, the Serb will remain in the draw unless his visa is revoked.
The Federal Government is believed to be making an announcement on Thursday to outline the next steps.
Should he play, Djokovic enters the draw as the top seed in the men's while Australia's Ash Barty is no 1 on the women's side.
FOLLOW LIVE (all times AEDT)
This story will automatically refresh every 60 seconds
2:47pmIS DJOKER FIT ENOUGH?
Even if Djokovic does contest the Open – where he will look to claim an unprecedented 10th title and 21st slam – there will be questions over his preparations and fitness after spending four nights in a detention facility after a gruelling 12 hours interrogation at Melbourne airport.
His former coach, Boris Becker, said that the 34-year-old was "shell-shocked" by having to spend five days in immigration detention — far from ideal build-up for the first Grand Slam of the year.
"Obviously his preparation is beyond bad. I don't think he's ever been in a worse position entering the week before a Grand Slam, but that's just the way it is," Becker told the BBC after speaking to the Serbian star on Monday.
2:35pm WHAT IF DJOKOVIC IS KICKED OUT?
Should Djokovic withdraw from the tournament – by his own wishes or otherwise – after the draw is complete, the No. 5 seed would take his opponent.
In this case, that is Andrey Rublev.
Rublev's opponent would then fall to the No. 17 seed, Gael Monfils.
But as the tournament grows closer, that could yet change again.
Should he withdraw or be withdrawn after the first day of play is announced – which is set to occur this weekend – he would be replaced in the draw by a lucky loser.
2:30pm: NO PLAYERS AT THE DRAW
In years gone by the two defending champions or a representative from both the men's and women's draws would be at the event. This year it will not be so.
Unconfirmed, but we are expecting Craig Tiley and other Tennis Australia personnel.
Originally published as Australian Open draw 2022 live time: Will Novak Djokovic play? Ash Barty women's favourite
Shop Women Clothes | Shop Celebrity Approved Women Activewear