Of the total cases reported, 30,877 tested positive on a PCR, while 61,387 tested positive on a RAT.
The dramatic rise in case numbers comes on top of another grim milestone as the state reported a record 22 lives lost in the 24 hours to 8pm on Wednesday — the state's deadliest day of the pandemic so far.
These include 13 men and nine women with one person in their 60s, eight in their 70s, seven in their 80s, five in their 90s, and one person over 100.
There was also an increase in the number of hospitalisations, with 2,383 people in hospital, up from 2,242 on Wednesday.
There are currently 182 patients in ICU.
NSW COVID-19 update – Thursday 13 January 2022

In the 24-hour reporting period to 8pm last night:

– 95.1% of people aged 16+ have had one dose of a COVID-19 vaccine
– 93.7% of people aged 16+ have had two doses of a COVID-19 vaccine pic.twitter.com/LGZvGmRbth
Earlier on Thursday, NSW Customer Service and Digital Minister Victor Dominello said 82,000 positive RAT results from tests taken since January 1 had been uploaded to the Service NSW app or website.
The reporting system for positive RAT results went live on Wednesday morning and while the requirement only became mandatory on the day, NSW residents were asked to add tests taken since the start of the year.
From 19 January, anyone who does not report a positive RAT result can be fined $1000.
Mr Dominello admits that will be very difficult to do but the government had to send a message that reporting a positive result was important.
"It's almost going to be impossible in many ways to enforce," he told the Nine Network.
"But the majority of the states and territories in the country have gone down the path of issuing a fine or putting a fine in place – Tasmania, South Australia, Northern Territory, ACT – and some have chosen the other path of just saying please do it."
Mr Dominello said registering a test result was mainly about connecting infected people with any health care or federal government financial assistance they might need.
Before the new RAT reporting regime, the state opposition had warned authorities were "flying blind", without an accurate picture of the spread of the virus in the community.
But actually finding a RAT remains a challenge for many, until more supply gets into the system.
NSW Premier Dominic Perrottet has said the government is considering a voucher-style system to distribute the tests.
Some 21.6 per cent of people aged 16 and over have received their third dose of a COVID-19 vaccine, while 93.7 per cent have received their second jab.
Victoria eases isolation rules for workers as cases grow
Victoria will ease isolation rules for more workers, including those in transport and education sectors, as COVID-19 continues to impact businesses and services.
The state recorded 37,169 new COVID-19 cases on Thursday with health authorities managing 221,726 total active cases.
Twenty-five deaths were reported, while there are 953 patients in hospital, including 111 in intensive care of whom 29 require ventilation.
New isolation rules came into effect on Thursday for supermarket retail workers and those who work in the manufacturing, distribution or packaging of food.
Ahead of national cabinet, Premier Daniel Andrews announced Victoria will ease close contact isolation rules for workers in more industries from midnight on Tuesday.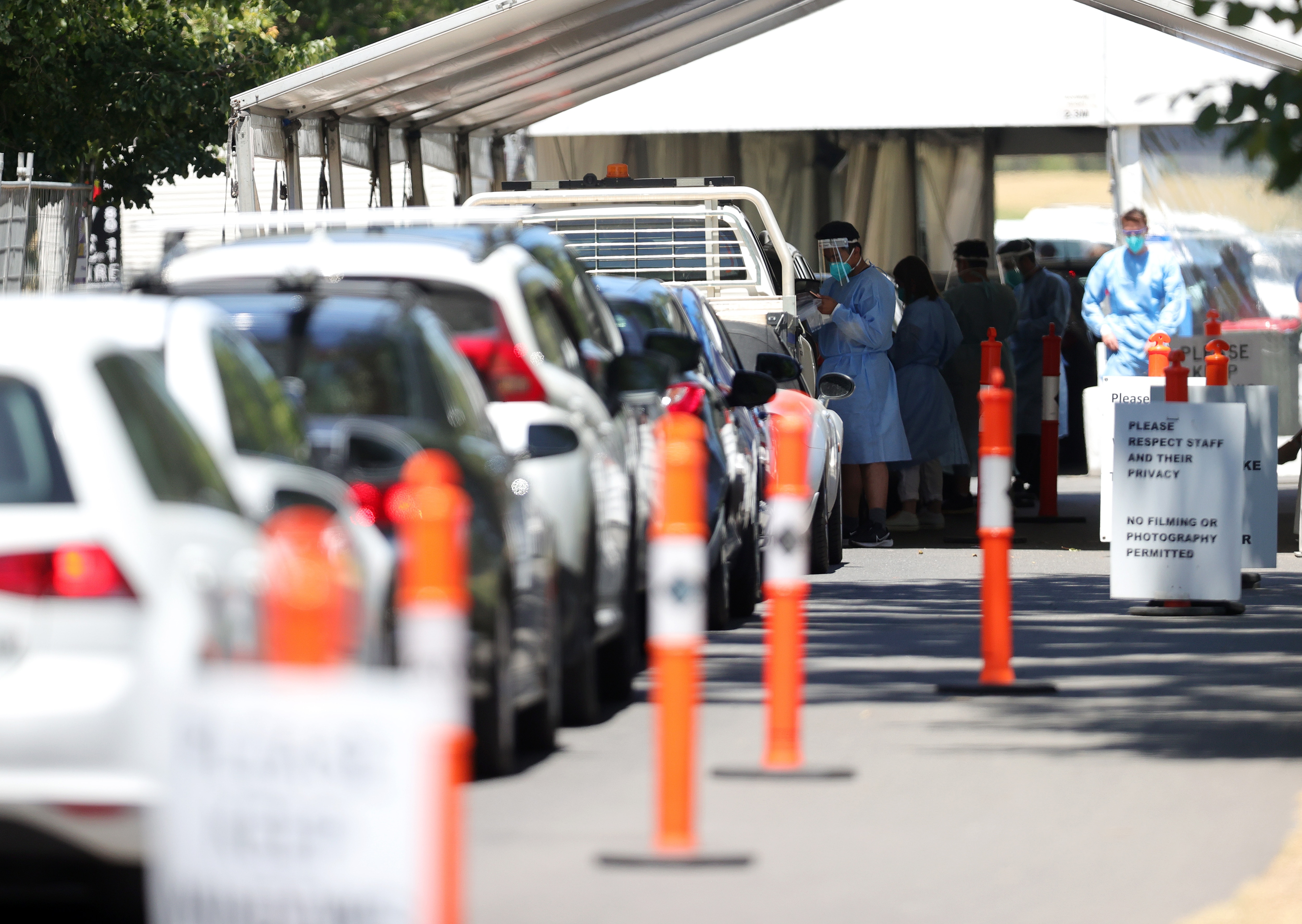 Victoria recorded more than 37,000 new COVID-19 cases on Thursday Source: AAP
---
"We can also add emergency services, education, critical utilities, custodial facilities, transport and freight," he told reporters in Melbourne on Thursday.
"Exempting them from isolation requirements is a common sense way in which we can keep those services, those important parts of our society, as close to normal as possible."
Construction workers on critical state government projects are also included in the exemption.
Workers must first notify their employer when they become a close contact and both parties must consent to the worker returning to the workplace.
They can then only return to work if "it is necessary for continuity of operations" and will not be allowed to go out and socialise outside work.
"You cannot go to the pub afterwards or go visit other people, it's about being able to get back to work to perform a critical function," Mr Andrews said.
Exempt workers must wear a face mask at all times and undertake daily RATs for five days, returning a negative test before attending work.
Mr Andrews said employers will be expected to provide workers with RATs and test availability would be discussed at national cabinet.
Victoria is expected to receive about two and a half million RATs from the national stockpile and has ordered another 44 million.
"The employee cannot be asked to provide their own test, that would not be fair," he said.
Queensland records six deaths, prepares to axe domestic border restrictions
Six people have died from COVID-19 in Queensland as the state records another 14,914 new virus cases and prepares to dump all domestic border controls.
Premier Annastacia Palaszczuk says it's the largest number of people to die from COVID-19 in a day in the state since the pandemic began in 2020.
The people who died were all aged between their 70s, 80s and 90s, and had significant underlying health conditions.
"During the whole two years of the pandemic, we've lost seven people. To lose six in one day is a big shock, and our thoughts are with the people at the moment," she said.
"It's quite upsetting."
The premier also said the state will drop all domestic border controls, with the Omicron variant already widespread in the community and 90 per cent of eligible Queenslanders to be fully vaccinated at some point next week.
At least 91.33 per cent of people have had at least one dose and 88.18 are now double dosed with the premier urging people to have their booster shots as soon as possible.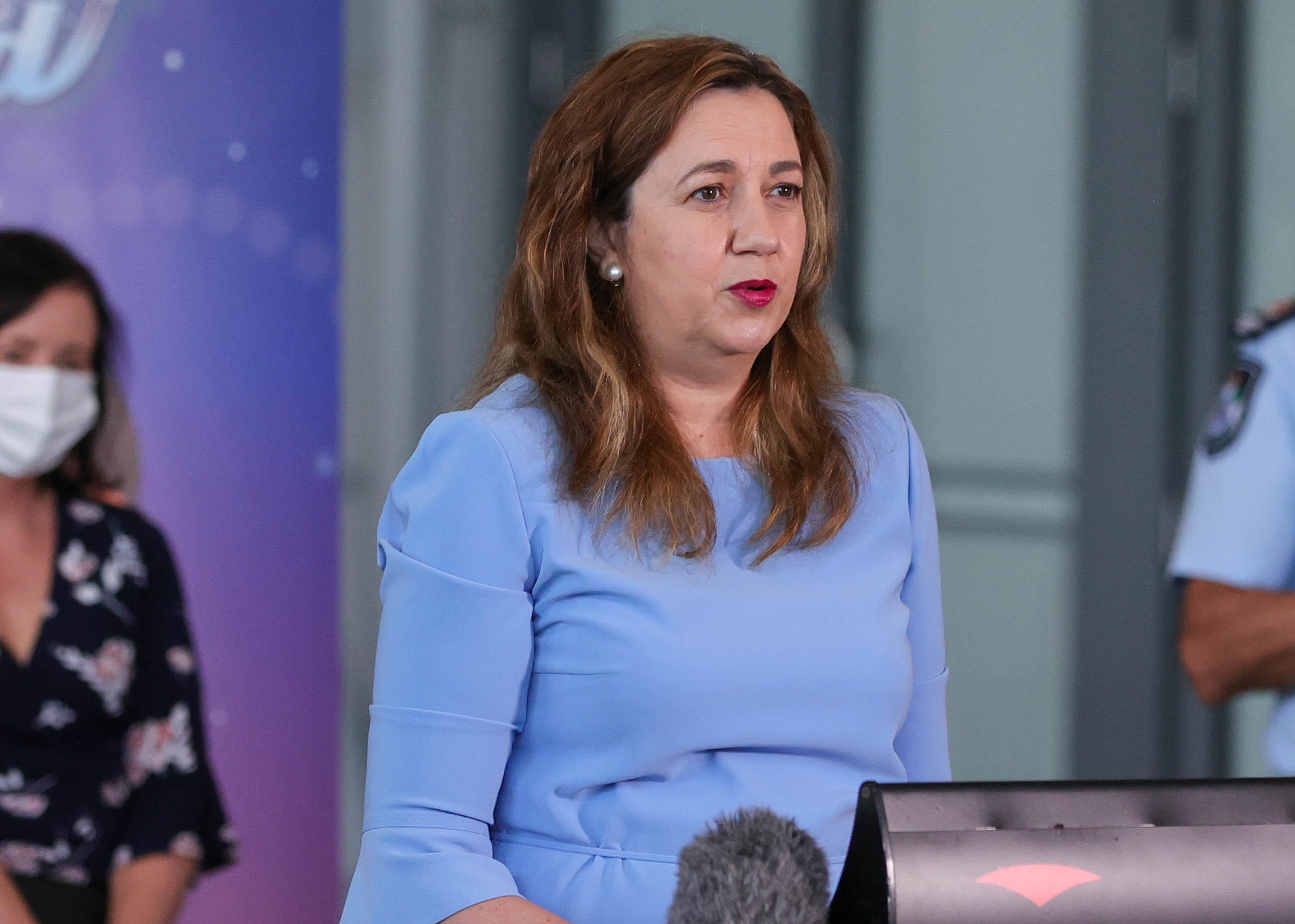 Queensland Premier Annastacia Palaszczuk. Source: AAP
---
She said road border checkpoints will be removed and travellers will no longer have to show proof of a negative COVID-19 test from 1am on Saturday.
"They do not have to show that they've had the border pass, they don't have to show that they've had a RAT test, rapid antigen test," Ms Palaszczuk added.
"But this is the time and the time it's now right as we head towards hitting that 90 per cent."
However, Ms Palaszczuk said international restrictions will be maintained until Queensland hits the vaccination target.
She admitted that opening the borders was a big decision but said it was the correct choice as the state moved forward.
"It's a decision that's needed as we reached the peak of this Omicron wave and operationally the police are needed at the frontline," Ms Palaszczuk said.
"Their job has absolutely kept Queenslanders safe but now is the time for the barricades to come down, and for the police to come home and the police to continue about their normal operational duties."
What's happening elsewhere
Tasmania has recorded 1,100 new COVID-19 cases, with 10 people being treated in hospital for virus symptoms.
There are 7,969 reported active cases in the state on Thursday, a drop on Wednesday's figure of 8,764.
Ten people are in hospital being treated for COVID-19, an increase on the eight reported on Wednesday.
Another 13 cases are in hospital for unrelated medical conditions. No cases are in intensive care.
Of the new cases, 847 have come from self-reported RATs and 253 from PCR tests. It is Tasmania's lowest daily case tally since 6 January.
In the ACT, 1,020 new COVID-19 infections have been detected, taking the number of active infections in the territory to over 5,000.
But Thursday's figures exclude positive RAT results, which will be included in the daily tally from Friday.
There are 24 people in hospital, three of whom are in intensive care with two requiring ventilation.
The new cases came alongside more than 3700 negative tests returned.
A backlog of 550 cases that hadn't been processed and 167 positive tests dating back to December 21 that had not been reported to ACT Health by a private pathology provider have been added to the territory's total tally.
Meanwhile, the Northern Territory has as reported 550 new COVID-19 cases as it relaxes testing requirements to reduce PCR queue lengths and waiting time for results.
Thursday's new infections in the 24 hours to 8pm on Wednesday bring the territory's total active case load to about 3000 with 24 in hospital, four fewer than the previous day.
Chief Minister Michael Gunner said 18 patients were suffering severe symptoms and one was in intensive care.
"At the moment, all things considered, the growth in numbers is fairly controlled although it is highly unlikely we have reached our peak," Mr Gunner told reporters on Thursday.
"We do not have a high proportion of severe cases which indicates our high vaccination rate is doing its job and out testing numbers are high".
Under new testing rules for the NT, PCR tests will also no longer be required to confirm a positive RAT result, Mr Gunner said.
But people who test positive using a RAT will be required to report the result to the health department or face a hefty $5,000 fine.
With additional reporting by SBS News.
Shop Women Clothes | Shop Celebrity Approved Women Activewear