The state is managing 171,369 active cases.
It comes as New South Wales has recorded 11 deaths and 25,870 additional cases.
In NSW, there are 2,186 people in hospital with COVID-19, including 170 in ICU.
The latest figures come as Victorian paramedics warn there will be delays in ambulances reaching people for the second time in a week.
Ambulance Victoria (AV) said it was experiencing "extremely high demand for ambulances" in metropolitan Melbourne.
"It is likely there will be a delay in an ambulance reaching you," it said in a statement on Tuesday.
"Our priority is to provide care to Victorians who require life-saving assistance."
AV asked Victorians to only use triple zero for emergencies and to contact Nurse On Call or visit their GP is their illness is not an emergency.
People queue for a COVID-19 PCR test at a doctors surgery in Sydney. Source: AAP
---
'Australian workers are not ok at the moment'
Unions are calling for an urgent meeting with the federal government to discuss the impact of the spread of the Omicron variant of COVID-19 on exhausted essential workers.
Australian Council of Trade Unions Secretary Sally McManus wrote to Prime Minister Scott Morrison overnight with a list of demands warning an "unofficial lockdown" was hurting affected workers.
"The prime minister has not heard from working people and we are on the front lines," Ms McManus said in a statement on Tuesday.
"Australian workers are not ok at the moment.
"We have never had so many working people sick at once.
"Healthcare workers are exhausted, people are anxious and uncertain."
The demands include the restoration of pandemic leave for workers who are close contacts of infected colleagues, rather than just household contacts.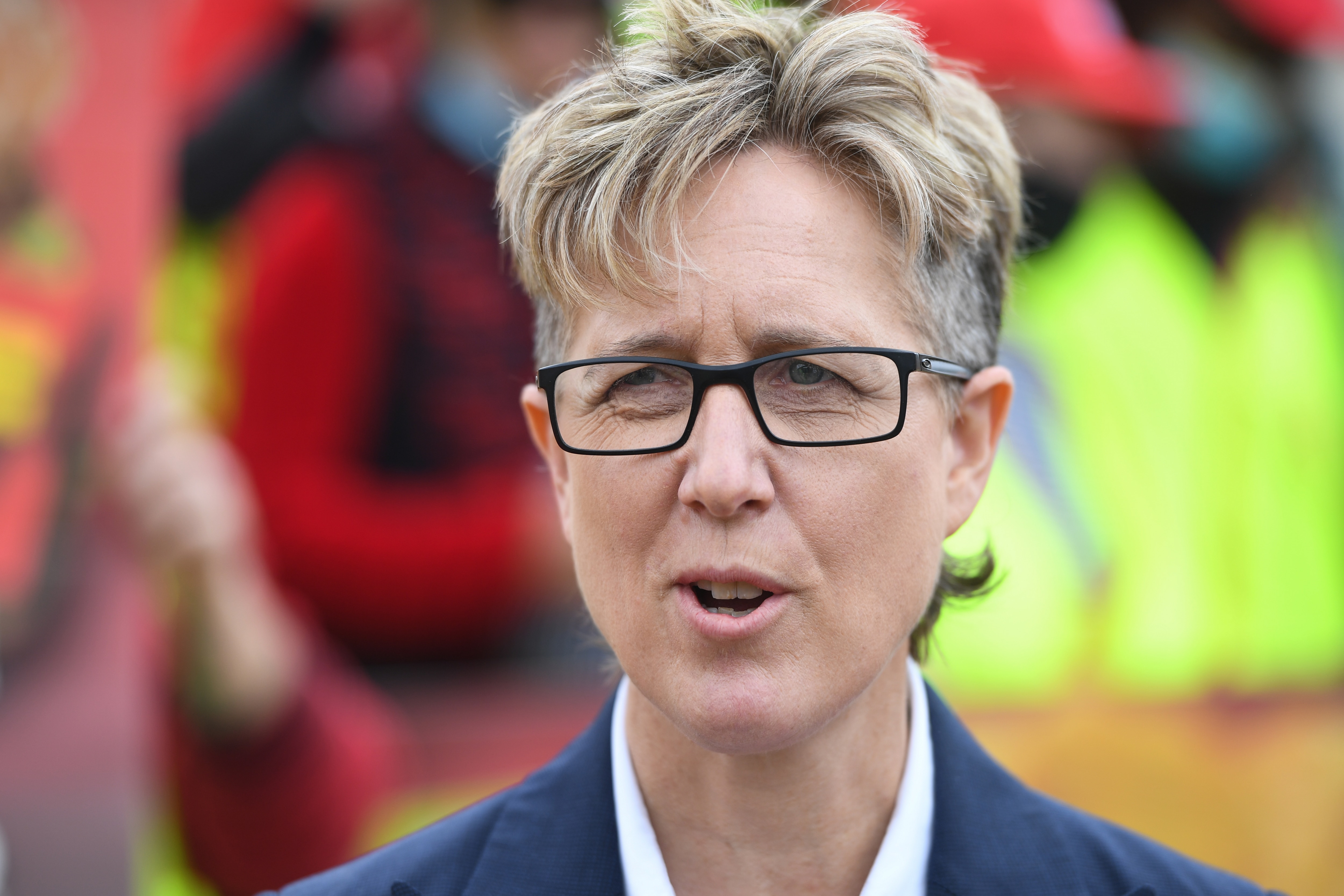 ACTU Secretary Sally McManus. Source: AAP
---
Unions also want free rapid antigen tests for all and for the tests to be prioritised for frontline workers until supply issues are resolved, and requirements for masks at work to be at N95 or P2 standard.
"Many are losing pay while sick as they have no sick leave," Ms McManus said.
"Others are losing hours and their jobs as businesses close or cut back in what is turning into an unofficial lockdown."
Scott Morrison calls for co-ordinated school reopening
Meanwhile, uncertainty remains on how students will be able to return safely to schools as COVID-19 cases soar.
The country's leading medical advisory panel met on Monday to discuss the start of the 2022 school year, ahead of a national cabinet meeting on Thursday.
NSW and Victoria have backed a federal government push for a coordinated approach, with the premiers of those states meeting virtually on Monday to discuss virus-related issues including in schools.
Queensland has postponed the start of its school year by two weeks, saying the delay was needed to allow more time for students to get vaccinated before classes resume.
South Australia officials have said rapid antigen tests would be needed to help teachers keep track of the virus.
The school year starts at the end of January, roughly at the same time cases of the Omicron variant are expected to peak.
Children aged five to 11 were cleared to receive a Pfizer vaccine from Monday, with an estimated 2.3 million children now eligible for their first dose.
Prime Minister Scott Morrison said plans for the return to school would be worked through in talks this week.
"It's obviously a key issue for parents as they are thinking about their children going back to school in a few weeks' time," Mr Morrison said on Monday.
"We'll look to have those arrangements very clear by the time that occurs."
Mr Morrison reiterated his preference for students to be back in the classroom on the first day of term, rather than learning from home.
The country's chief medical officer Professor Paul Kelly said health-based issues would be taken into account before a unified approach was decided.
"It's related to balancing the wider aspects and the importance of face-to-face learning in schools with the risk of COVID," he said.
Opposition Leader Anthony Albanese said he wanted to see students back in the classroom and called for people to follow the health advice surrounding the return.
Shop Women Clothes | Shop Celebrity Approved Women Activewear